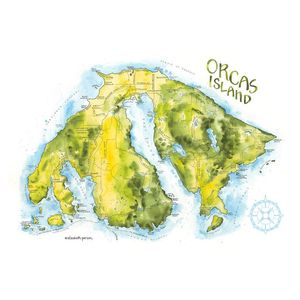 Island Magic
A lot has happened over the last few months. Our family moved to Orcas Island and we are settling down into a new community and letting our roots sink. Many of you know that Orcas has a special place in my life and this move has been a homecoming of the best kind. It has shifted my focus, from being at home with my girls and diving deep into my creativity, to being outwardly engaged with a broad range of musicians and events again. 
Some fires that are burnin'
Music lessons - I am now teaching lessons out of Grace Notes Studio in Eastsound. You can find out more on my Lesson's page
I am booking shows and tours in the Pacific Northwest. If you are interested in a house concert or the perfect venue that would fit my music, drop me a line.
I am booking public speaking and music gigs for community events. I have been speaking for years about how to use creative power to make changes they wish to see happen in the world. It is something I deeply believe in, the power of the creative force of the community to make a lasting impact.
I just landed the role of 'Amos' in the musical Chicago at the Orcas Center. My sister Grace, is playing the part of 'Velma' and the rest of the cast is an incredible ensemble of performers. Make plans in March to come to see it! 
So reach out if you are in the area, or want me to come to yours.
Musical magic is brewing in me and I can't wait to share it with you.
-Clint